By now, unless you've been living under a rock, you'll know that AFLW 2.0 is launching tonight, again from Princes Park. As expectations differ for a sophomore season, there's a chance of another lockout by the time the first ball is bounced much like the beginning 2017.
The hype around this season has been built upon the first season, with huge rates of participation increasing in the women's game. But at the elite level, it's the last season of the eight foundation teams, so each club will need to play percentages to make the most of winning the premiership with reduced numbers.
With a season under the belt of most players, we can expect more professional routine, training schedule, and understanding of the game, leading to fitter, stronger, more skilled play. Among the differences to last year there are rule changes such as the 6.5 minute breaks at 1/4 and 3/4 time (reduced from 8 minutes), the last disposal before the ball goes out of bounds will see kicks taken quicker and suggests more attacking footy on display for higher scoring. There's also time on for two minutes in each quarter, allowing "junktime" or "red-zone" goals that could change a game.
And while rule changes may play an effect on the game, TV audiences and crowds are expected to remain the same (albeit a massive opening round and a blockbuster at Optus Stadium in Perth next week). We've already touched on the potential lockout expected at Ikon Park, but it will be a warm welcome for the women who "Dare to Create" in the AFLW 2018 season.
WE'RE BACK ✊💪 GAME ON ALREADY! 🤝💥 7:45PM TONIGHT • IKON PARK • GATES OPEN 5:45PM 👏 WATCH: 👀 Live stream free on the AFLW Official App or on Seven 👍 #AFLW #DareToCreate #AFLWBluesPies pic.twitter.com/1RMgLQ7LOD

— AFL Women's (@aflwomens) February 1, 2018
FRIDAY 02 FEBRUARY, 7:45PM AEDT @ PRINCES PARK
Broadcast on Channel 7, Foxtel, Live on AFLW official app.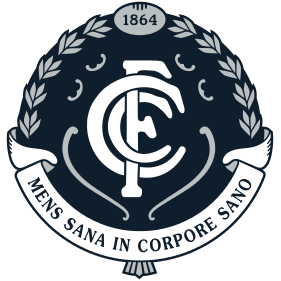 VS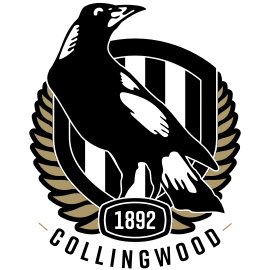 CARLTON
B: J.Hosking 11, D.Hardiman 31, L.Brazzale 12
HB: G.Pound 6, A.Downie 30, B.Davey 1
C: S.Audley 26
HF: T.Harris 22, K.Harrington 9, N.Stevens 21
F: M.Gay 8, D.Vescio 3, S.Li 35
Foll: B.Moody 16, S.Hosking 10, K.Loynes 2
I/C: K.Shierlaw 25, L.Arnell 13, G.Gee 19, N.Plane 32, K.Gillespie-Jones 5
Emg: T.Lucas-Rodd 18, S.Last 7
COLLINGWOOD
B: S.Casey 22, S.Livingstone 12, C.McIntosh 20
HB: S.Chiocci 17, C.Edwards 1, E.Grant 5
C: M.Hope 23
HF: B.Bonnici 8, S.D'Arcy 4, C.Molloy 2
F: C.Bernardi 6, J.Garner 43, J.Duffin 27
Foll: E.King 60, J.Lambert 13, A.Barden 38
I/C: I.Ross 21, E.Hynes 11, S.Dargan 46, M.Kuys 9, B.White 33
Emg: R.Schleicher 18, H.Whitford 28
The last time they met: Round 1, 2017. Carlton 7.4 (46) def. Collingwood 1.5 (11) @ Princes Park (crowd: 24,568).
The inclusion of Tayla Harris is the biggest highlight for Friday night's blockbuster between two-arch rivals. Although her 2017 performance was below expectation at the Brisbane Lions, she'll be ready to go and a key target up in the forward line. A notable change in colours from black and white to the navy blue this year, Nicola Stevens will face her former team after being traded for three draft picks. The Magpies best and fairest will already be itching to get a game under her belt for the Blues and get off to a good start again this year. Marquee signing Mo Hope will look to have a better 2018, after trimming down 8kg to start in the guts at Princes Park. She'll have support from stars like Chiocci, Bonnici and young recruit Chloe Molloy ready to help out after being taken at number 3 in the draft, having turned down a basketball scholarship in the USA.
SATURDAY 03 FEBRUARY, 5:05PM AEDT @ CASEY FIELDS 
Broadcast on Foxtel, Live on AFLW official app.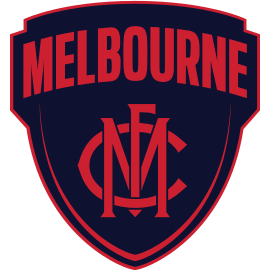 VS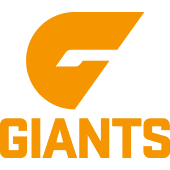 MELBOURNE
B: L.Duryea 11, M.Downie 2, B.Jakobsson 7
HB: K.Smith 13, J.Grierson 19, C.Phillips 35
C: E.O'Dea 5
HF: L.Mithen 14, R.Cranston 30, S.Scott 12
F: T.Cunningham 1, D.Pearce 6, K.Hore 10
Foll: E.Hoare 46, K.Paxman 4, M.Hickey 18
I/C: A.Guest 17, L.Pearce 15, M.Guerin 22, E.Humphries 3, A.Newman 16
Emg: H.Cordner 21, A.Mifsud 9
GREATER WESTERN SYDNEY
B: A.Farrugia 18, T.Hetherington 9, E.Brush 10
HB: N.Barr 8, L.Stephenson 12, A.Eva 2
C: C.Gum 26
HF: M.Collier 14, J.Barclay 34, P.McWilliams 3
F: J.Dal Pos 7, C.Staunton 13, R.Beeson 6
Foll: E.McKinnon 23, R.Forth 27, B.Tully 16
I/C: M.Boyd 25, J.Hicks 5, P.Randall 21, R.Privitelli 19, E.Bennetts 22
Emg: P.Monahan 28, A.Schmidt 11
The last time they met: Round 5, 2017. Greater Western Sydney 3.2 (20) def. Melbourne 1.9 (15) Blacktown ISP Oval (crowd: 2,000)
Melbourne will have pride to play for in their opening round matchup against the Giants. In what was the biggest slip-up of 2017, the Dees were upset by five points, costing them a grand final place last year. They'll be looking to make up for that with a big win over the Giants in front of a home crowd at Casey.
Half of the AFLW captains tipped the Demons to make the grand final this year, setting expectations of the defensively-minded squad to improve and go one better than last year. Star player Melissa Hickey is set to play more time in the midfield after anchoring defence last year, while we see Daisy Pearce start the match at full-forward. For the Giants it's been a long time coming but Reenee Forth will finally make her debut. After a season-long injury last year, the midfielder is slotted in at ruck-rover, and cross-club recruits Alicia Eva, Madeleine Boyd, Rebecca Privitelli and Pepa Randall will help the wooden spooners of last season.
SATURDAY 03 FEBRUARY, 6:45PM ACDT @ NORWOOD OVAL
Broadcast on Channel 7, Foxtel, Live on AFLW official app.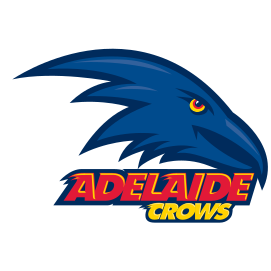 VS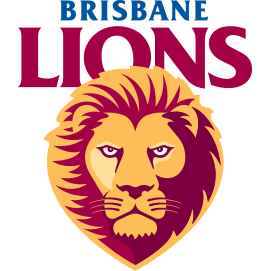 ADELAIDE
B: S.Thompson 14, T.Radan 6, A.Hatchard 33
HB: A.Foley 3, C.Randall 26, D.Cox 31
C: E.Marinoff 10
HF: R.Lugg 45, J.Sedunary 17, S.Riley 8
F: J.Hewett 20, S.Perkins 28, E.Jones 2
Foll: R.Metcalfe 11, E.Phillips 13, J.Mules 23
I/C: D.Varnhagen 9, J.Allan 25, S.Allan 39, R.Wallace 15, G.Bevan 4
Emg: R.Killian 7, S.Armistead 16
BRISBANE
B: N.Hildebrand 22, S.Campbell 20, J.Stanton 17
HB: K.Ashmore 10, L.Kaslar 11, B.Koenen 3
C: E.Zielke 8
HF: K.Lutkins 13, S.Webb 4, K.McCarthy 9
F: J.Wuetschner 23, T.Randall 16, J.Zanchetta 7
Foll: S.Frederick-Traub 14, E.Bates 1, M.Hunt 6
I/C: A.Anderson 18, A.Clarke 21, G.Collingwood 28, S.Conway 12, B.Gibson 25
Emg: K.Howarth 19, J.Keeffe 27
The last time they met: Grand Final, 2017. Brisbane 4.5 (29) def. by Adelaide 4.11 (35) @ Carrara Stadium (crowd: 15,610)
Who could forget the stunning grand final last year? This will be arguably the match of the round as the Adelaide Crows unveil their premiership flag and cup to a packed home crowd at Norwood Oval. These two sides are quickly forming a rivalry as the only two teams to have matched up on each other more than once. The Lions lost just one game last year (the grand final) by six points. it would be foolish to dismiss the development of the Crows as the leaders of the game with Erin Phillips overcoming injuries and spending a full preseason with the club. Ebony Marinoff against Emma Zielke looks like a mouth-watering matchup in the midfield. Stunningly, no AFLW captains tipped the Crows to back up their performance from last year. The Lions will be without key-forward Tayla Harris after she sought a trade in the off-season. Midfielder Nat Exon will be missing from the midfield after coming to the club in the offseason, so there will be a heavy reliance on Jess Wuetschner, Emily Bates, Sabrina Frederick-Traub and Kaitlyn Ashmore to lead the way.
SUNDAY 04 FEBRUARY, 4:35PM AEDT @ VU WHITTEN OVAL
Broadcast on Foxtel, Live on AFLW official app.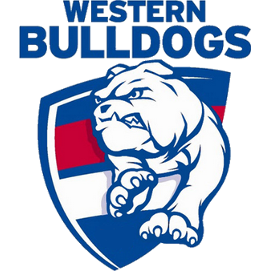 VS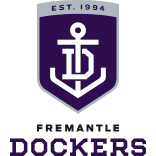 WESTERN BULLDOGS
B: A.Utri 23, A.O'Connor 4, L.Birch 18
HB: H.Scott 22, I.Huntington 9, B.Lochland 1
C: E.Blackburn 2
HF: N.Callinan 10, B.Toogood 28, D.Berry 7
F: M.Conti 8, K.Brennan 3, J.Bruton 35
Foll: T.Ernst 19, E.Kearney 5, A.Gogos 36
I/C: D.Bannister 20, K.Lamb 27, N.Ferres 16, H.Wildes 17, E.Mackie 25, B.Hunt 21, L.Spark 11
FREMANTLE
B: B.Green 3, A.Williams 9, T.Haynes 6
HB: H.Miller 19, J.White 11, E.Antonio 12
C: D.Hooker 17
HF: S.Cain 20, E.Gooch 8, G.O'Sullivan 22
F: M.Caulfield 29, S.Barr 10, A.Atkins 37
Foll: A.Janz 30, L.Mascall 14, K.Donnellan 15
I/C: B.Smith 18, T.McAuliffe 25, A.Lavell 7, C.Davidson 33, L.Webb 16, A.Sharp 1, L.Filocamo 4
The last time they met: Round 1, 2017. Western Bulldogs 6.8 (44) def. Fremantle 1.6 (12) VU Whitten Oval (crowd: 10,100)
The Bulldogs will be hoping to replicate their start to last year when they thumped the Dockers by five goals on a home deck to a filled Whitten Oval. Although they missed their star full-forward and captain Katie Brennan for much of the season, the Dogs ended up thereabouts and will look to be another contender again this year. With Emma Kearney, Ellie Blackburn and Deanna Berry rotating through the middle, the Dogs will just need a steady defence this year after leaking a lot of goals to tall forwards last year. Hannah Scott will have her work cut out for her this week. Statistically, the Dockers were only better than the Giants last year and will need to take deep inroads to be a contender this year. The age profile of the Dockers is actually quite good, with GWS-recruit Alex Williams also joining the side this year. Expect to see a higher-scoring side this year after they have had a welcome preseason defeating the Crows in Darwin for a trial match. They'll be missing recruit Kellie Gibson from Adelaide through injury, but should expect a reliable performance from Dana Hooker, Ebony Antonio, Alicia Janz and delisted-turned-draftee Stephanie Cain. It's already been talked about of a 50,000 attendance at home in round two, but the Dockers will need to keep their focus on the old cliche of one game at a time.
Like what you've read? You can follow the author on Twitter at @damopeck.